OFFERINGS FOR INDIVIDUALS by CONNIE SHAW
GOING FURTHER: A GIFT TO YOURSELF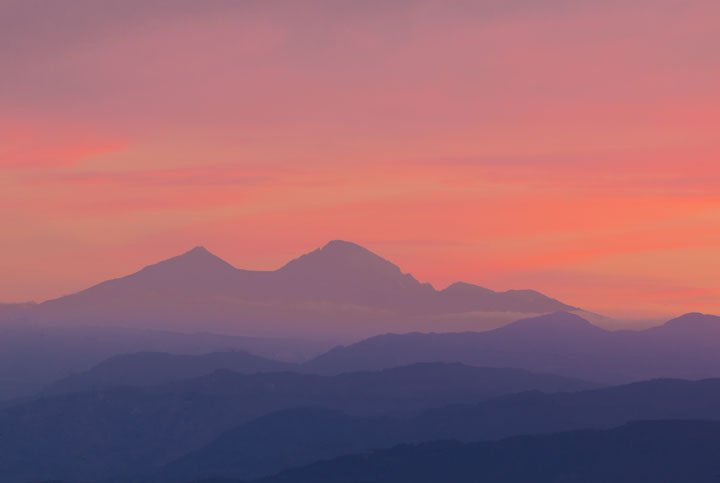 Ms. Shaw, who is a communications specialist, and who is a pioneer in spiritual sciences, has been trained in over 34 modalities and is unusually gifted in that she is able to work with individual clients and with large groups. She can teach workshops to large groups of hundreds or more; can do Quantum Gazing via Skype for variable crowd sizes; does relationship processing; can do New Paradigm Brief Therapies; is a Matrix Energetics Practitioner; does Intuitive and Spiritual Potential Readings via telephone and Skype; and periodically writes articles and offers podcasts on various spiritual and personal growth topics. She has a global audience and has been "God's instrument for the clearing of thousands of people's maladies, injuries, illnesses, and imbalances." She always stresses that God is the Doer and she is but the doorway.
Connie's work with individuals falls broadly into three categories for descriptive purposes - Spiritual Potential Readings (info here), Empowerment Coaching (below and here) and Clearing and Improving Personal Situations. The actual work Connie does with you will overlap the categories as you both feel is appropriate. Connie works primarily over Skype video which has proven easy and very effective.
We invite you to thoroughly review the following material to see whether your needs and Connie's offerings may be a match. Connie loves to work with people who are eager to experience profound changes in their lives rather than continuing to hold tight to what feels safe but hasn't been working for them. Are you ready to break free? To be your own Jonathan Livingston Seagull?
EMPOWERMENT COACHING
Clients Utilize Empowerment Coaching To:
Conceptualize and begin your projects in areas such as Job and career, Personal Finance, Creative projects (writing, art, music, design), Relationships (developing and improving them), Health improvement, Building and construction and Education
Identify and release blocks to your starting, continuing and completing your projects; improve your ability to have and apply energy to your projects and daily life.
Have accountability for continuing and completing your projects such as writing a screen play, sticking to goals, staying in 12-Step Groups, seeking employment, getting new training and learning new skills.
Learn to improve your self-accountability and motivation to stick to your resolutions, over-come character defects, raise funds, get more clients; create a new income stream; reach your goals and actualize your dreams.
More information on Empowerment Coaching is available here.
CLEARING AND IMPROVING PERSONAL SITUATIONS
Connie works with people who are challenged with issues regarding things such as their health, relationships, addictions, fears, attachments etc. Find the right match between Connie's various formats and your needs and circumstances
Relationship processing via the Byron Katie Work, which is a conflict resolution process that provides power and clarity in relationships of all types. It deals with projection and grievances (yours) and helps you to see how you unconsciously hurt yourself and others with your beliefs and "stories" of suffering. Only one person in the relationship – the one who is unhappy – need do the work with Connie. Apply via a short email to info@connieshaw.com and await a reply. The session takes between sixty and ninety minutes. Fill out the "Judge Your Neighbor Worksheet" at www.thework.org and email it to Connie in advance of the phone or Skype session.


Matrix Energetics Practitioner. Very limited time for sessions, currently. Combination of skills and techniques offered.


Empowerment Coaching: for people with projects who need help to be accountable and to stay on target re their life purpose, book manuscript, symphony, workshop design, etc.


Clearing "heart walls" and trapped emotions, as part of a client session.


New Paradigm transpersonal mentoring and counseling: Self-empowerment in all life areas; over-coming such limited conditioning as gender, racial, family, religious, cultural.
CLEARING OF PHOBIAS, ISSUES OR AFFLICTIONS
Format or Platform: On Skype. This "New Paradigm (empowering the client, rather than creating a dependency) Brief Therapy Process" usually takes a few minutes to an hour, depending upon how many issues or phobias you wish to clear, for example, three. Some possible phobias/issues to consider clearing could be: fear of abduction; agoraphobia; animals; bees; blushing; burglars/robbery; cats; child-birth; claustrophobia; clowns; commitment; dancing; dating; dental work; dirt and germs; dogs; driving; elevators; escalators; E.T.,'s and E.T. abduction; fame/shame/blame; failure; falling; fish; fire; flooding; flying by plane; insects; hurricanes; lightning; thunder; needles/injections; pain; injury; past life recall; public speaking; rape or attack; reading aloud; spiders; snakes/reptiles; social phobia; opposite sex; fear of sex; stuttering; swimming; tornadoes; travel; water; wind.
Procedure before the session:
1. Write down three issues or phobias and the level of intensity of each. For example, fear of a recurring nightmare=10 (from 0-10, with ten being the most acute, severe, intense).
2. Invite a trusted, supportive friend or loved one to be your skills practice partner. They must be capable of attentive listening, of not talking unless addressed, and totally reliable about not interrupting the session in any way. Ensure that your partner is aware of the session agenda and totally willing to have some issues cleared and to learn this new, fast, easy process. They need to be able to speak coherently aloud for 30 to 60 seconds about each issue/phobia in detail without becoming excessively hysterical so as not to be understood during the process. Weeping is allowed, naturally. You and they will both learn to clear your own issues and to clear your skills practice partner, as well as to clear other people of their issues. If there is any indication that you or your skills partner is playing games by faking issues or engaging in power plays, or otherwise wasting your time and ours, we reserve the right to end the call. Jim Wright will serve as Connie's practice partner most of the time. He is trust-worthy and experienced.
3. Please have on hand a pen, notepad and (optional) a recorder. Start the recorder when the session starts and indicate that you are doing that. Since we are continually addressing our own issues as soon as we become aware of them, we will be focusing on actual issues for ourselves, or recently-cleared ones, when we serve as role models for the skills practice with you.
Scheduling and Payment: To request a Spiritual Potential Reading or any other type of session with Ms. Shaw, contact her at info@connieshaw.com and indicate what country you are in. The cost of a reading/session is US$100. Upon receiving your request, you will receive a reply with information on how to remit. Shortly after receiving your payment via PayPal (preferred) or check (U.S. residents only), Connie will schedule your reading with you. She does readings Monday through Friday between 9:00 a.m. and 5:00 p.m. Mountain Time.
If you would like to work with Connie, please provide the following information your email.
Name:
Birthdate:
Address:
City, State, Zip
Home Phone:
Cell Phone:
Work Phone:

Briefly, the reasons I'd like to work with Connie Shaw are:
Briefly, the things I would like to work on are: