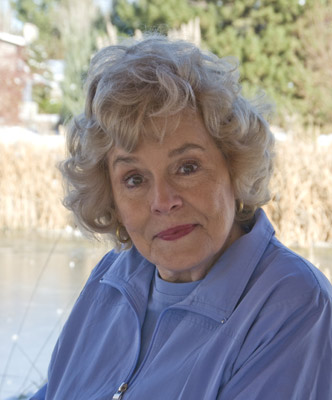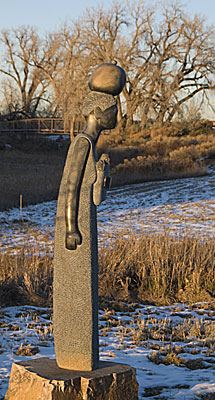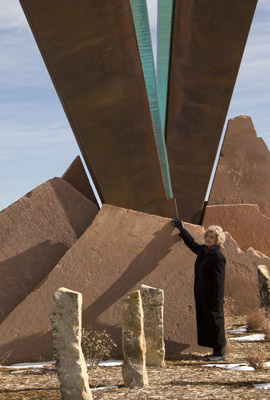 Sculptures in Loveland and Longmont, CO
CONNIE SHAW'S PODCAST SERIES
Free Down-loadable Talks for Your Listening Pleasure:
Practical, Inspirational, Entertaining
FEATURES
Most podcasts have free article/notes print-outs for study.
The podcasts cover many topics and fields of interest, from career to relationships to spiritual subjects.
You can listen in real time or download programs to your i-pod for listening while you commute, walk or work out.
All the podcasts are practical and even humorous, depending on the topic.
They lend themselves to repeat listening as you implement the ideas/skills.
"Living the Divine Life" in 2 Parts
Copyright 2008, Connie B. Shaw PART 1 Length: 34:25

Clearing the Blocks to Inner Peace * The Human Values (Peace, Truth, Love, Right Conduct, Non-Violence * Your Cover * The One Minute Teacher *Karate Kid * The Gift of Attention * Work As Worship * The Four Blocks to Inner Peace, ACIM: Desire to Avoid Peace; Attraction to Guilt/Fear of Love; Attraction to Death; Fear of God * Car Wreck in Our Yard * No Time For Health Today * Special Relationships Turn to Hatred * Suffering From Bodies * Unwed Teen Pregnancies * Scholarships * Claudia's Death * Three Ways to Overcome the Fear of God.

PART 2 Length: 32:30
RELATIONSHIPS
"Getting Free by Making Amends"
Copyright 2007, Connie B. Shaw Length: 14:47

Why Make Amends

How to Make Amends that are Sincere, Trustworthy and Accountable

READ THE TRANSCRIPT HERE
"Personal Boundaries: Danger Signals and How to Recover Your Power"
Copyright 2007, Connie B. Shaw Length:

Signals of Unhealthy Boundaries

Resisting the Control, Abuse or Dominance of Others

Self-Abuse: The Cost of Ignoring Your Ethics and Standards

READ THE TRANSCRIPT HERE
CAREER/LIFE GOALS
" Battery Charge: Energizing Your Relationship with Your Life-Coach
Copyright 2007, Connie B. Shaw Length:

Preparations for Working with Your Life-Coach

How to Make the Most of the Relationship

Holding Both Yourself and Your Coach Accountable

The Periodic Questions to Ask Yourself

READ THE TRANSCRIPT HERE
INTERFAITH SPIRITUALITY
"Seeking the Inner Beloved: An Interfaith Spiritual Podcast"
Copyright 2007, Connie B. Shaw Length: 12:00

Awareness is the key to your awakening.

Five Ways to Increase Your Inner Awareness

The Three Paths (found in all major religions).

Getting Inner Clarity

Adding Depth, Interest and "Texture" to Your Devotional Life

Experiencing Your True Nature

READ THE TRANSCRIPT HERE
"Surviving Your Kundalini Activation"
Copyright 2007, Connie B. Shaw Length: 25:00

What is Kundalini?

Dangers of Kundalini Activation

Getting Relief from Physical Discomforts

Dealing With the Negative Reactions of Others to Your Kundalini Awakening

Frequently Asked Questions

---