SPIRITUAL POTENTIAL READINGS by CONNIE SHAW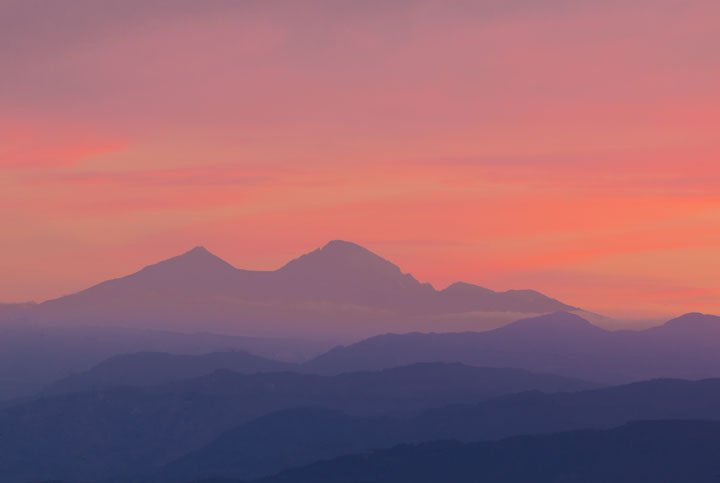 Readings are U.S.$100 for one hour; $150 for 90 minutes.
Clients are thrilled! Even those who do readings themselves or have had readings done over the years are wowed by the extensiveness, accuracy and usefulness of the information that Connie receives and provides to them during Spiritual Potential Readings.
"Connie's reading left me feeling jubilant and awestruck in its scope and depth." R.A.R., West Australia
"After the reading I have decided to start immediately to pursue my TV teaching dream. Now I see my life in a much larger context and feel compelled to fulfill my life purpose, of which leading, influencing and motivating Light-workers is a key aspect." Kath M., Nashville, TN
"Obviously, Connie, you are exquisitely sensitive and very knowledgeable in many fields, as well as being deeply insightful. It will take me weeks to implement the ideas, suggestions and resources you gave me. I highly recommend your readings. This came at a perfect time for me." T. Thomas, Aspen, CO
"This reading by Connie Shaw was by far the most comprehensive overview of my gifts, skills, blocks to success, and ways to step out of my bogged-down state that I've ever experienced. It's very surprising and refreshingly different." Michelle A., L.A., California
"Thank you, Connie, for helping me to get unstuck and to leave self-pity behind. I have work to do! The reading was powerful." Rama M., Bangalore, India
"This was totally different from what I was expecting, and much better! I never realized that I have so many talents and gifts. Wow! Thanks again!" Prema S., London, UK
What is a Spiritual Potential Reading and what is included? Connie's Spiritual Potential Reading for you will be uniquely suited to your current development, leadership potential and ultimate capacity.
The following rather inadequately descibe some of the things Connie's reading will do for you:

Illuminate your areas of potential service to life, your capacities and capabilities.


Help you to understand your spiritual gifts and to seek to fulfill your life purpose as a master of love, light, wisdom and power (over illusion).


Highlight specific ways in which you can nurture your physical, mental and emotional bodies through the use of nature, sound, light, music, color, healing number codes, movement and various healing modalities.


Point out unhelpful strongholds of the ego, unconscious self-sabotage, and self-defeating patterns that hinder you, as well as how to overcome them.


Identify potential attachments, distractions and addictions.


Provide general counsel regarding the skillful use of specific chants, yantras/sacred designs, decrees, patterns, colors or other influences that could be beneficial and uplifting for you at this time.


Encourage you to focus on joy, service, goals and meaningful aspects of your life, regardless of your age, circumstances or confidence level.


Provide handouts (via email) and resources for your next steps.
Process: Before your reading, Connie will spend time meditating on you and receiving information pertinent to your current life, spiritual gifts, blocks, direction and vibrational patterns. She will then meet with you for an hour over Skype to provide a vast amount of helpful information to help you maximize your spiritual gifts, relationships, vitality and life purpose. She will discuss any blocks to success, happiness and growth and how to remove those blocks with dozens of time-tested choices of procedures that are unique to each client.
Background: Connie has been trained in over thirty modalities through her extensive studies and travels in 57 countries; she has done international speaking and teaching in many of those countries. Currently, in addition to working with private clients, she has offered Skype Quantum Gazing (for groups only) since 2011 to more than 85 groups on five continents serving nearly 7,000 attendees free of charge. She also offers free Quantum Gazing and Matrix Energetics with her husband and a team of volunteers every three to four weeks in Colorado in a public setting.
Recording: Your Skype reading will be recorded and the mp3 file will usually be available for you to download within 12 hours following your session.
Scheduling and Payment: To request a Spiritual Potential Reading or any other type of session with Ms. Shaw, contact her at info@connieshaw.com and indicate what country you are in. The cost of a reading/session is US$100 for one hour and US$150 for 90 minutes. Upon receiving your request, you will receive a reply with information on how to remit. Shortly after receiving your payment via PayPal (preferred) or check (U.S. residents only), Connie will schedule your reading with you. She does readings Monday through Friday between 9:00 a.m. and 5:00 p.m. Mountain Time.
Working with Connie after your reading: Often clients for readings desire to work with Connie to help them move ahead or to deal with painful situations and issues in their lives. More information is available here.