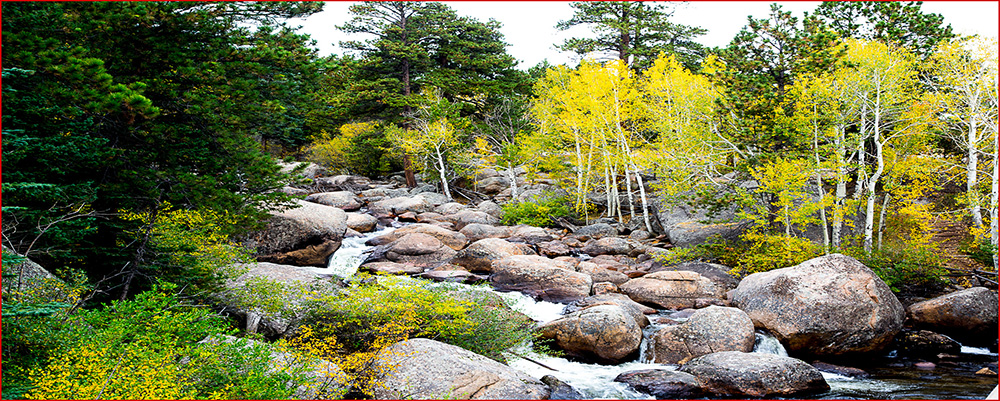 PREPARE FOR MIRACLES: Ideas for Creating
a Powerful Group Prayer List
Connie B. Shaw, Copyright 2014
Desperate times, such as periods of war or epidemics, often galvanize the more aware, generous people in a community to organize groups in prayer. They often start "Prayer Chains," "Prayer Rooms" in chapels and churches, weekly Prayer Meetings or "Perpetual Adoration" sign-up lists to keep prayer and meditation going twenty-four hours a day in local churches. Although prayer is a selfless service, often where such dedicated worship takes place there are eventual miracles; the emergence of Gifts of the Spirit (e.g., healing, prophecy, profound protective dreams, new leadership abilities); apparitions of Angels or saints; sacred fragrances; and demonstrations of the Holy Spirit.
In my own life I have been unaccountably blessed with countless apparitions of Mother Mary, Jesus, Sai Baba, Angels, and many saints, East and West, in our prayer room, living room, and at retreats and while speaking and teaching globally about prayer, forgiveness and gratitude. One of the most joyous and fulfilling "service projects" of this lifetime has been keeping an active prayer list for decades and teaching others how to do the same. It has been thrilling to give continual reports of many types of healings and miracles to our weekly prayer group. Anyone can decide to devote an additional ten minutes for prayer list petitions to an existing spiritual fellowship or devotional singing group. If there is no local group to join, it is a simple matter to start a prayer list and to keep it going, thus blessing those who attend as well as those whose names, photos and prayer request letters are addressed at each prayer meeting. Download a comprehensive sample prayer list here.
Expect that there will be petitions for healings, supply, restoration of relationships and miracles, and that you will be able to report happy resolutions to those requests, and more, as you receive updates of the conditions of those suffering people for whom your group intercedes with God, the Angelic Host and His saints and Ascended Masters, or Enlightened Helpers Who have graduated from Earth School.
You might ask, "What existing groups or organizations are ideally suited for the incorporation of a short prayer time?" Any group of people who unanimously agree to offer service through prayer is well equipped to do so. For example, some of the following groups are natural choices:
Nursing home residents
Youth groups, young adult centers
Long-term care facilities and re-habilitation and recovery centers
Jails and prisons
Group therapy members
Ham radio clubs
Sewing, quilting and hobby groups
Food Co-op groups
Scripture study groups
Scout groups
Private in-home adult day care centers
After school students
Service clubs and groups
Church groups, choirs and music groups.
Another frequent question is "What general practices and observations usually assure harmonious group interactions and success of the prayer time or prayer group?" There are a few basics that virtually always bring good results:
Respect for all members or attendees.
If there are members of more than one faith, it becomes an interfaith prayer group.
Share the duties and responsibilities so that all feel involved. Such duties or service opportunities, are
Prayer List updating every two months; keeping the name cards and photos organized; passing them out before the meeting for unison reading simultaneously (saves time and adds group power); culling the list periodically; sharing news of healings and miracles during a "Miracle Minute" portion of the meeting, for example; planning songs, music and readings in advance, if your group wishes to do so.
Ensure that there are no "hidden agendas" such as converting others or promoting one way or faith over another.
Safely keep the names, letters and photos of the sick and injured prayer petitioners in one place, available to all, such as a large basket, a box, a decorative chest or other dry container, safe from moisture, breezes, insects or other disturbances.
Keep it short and manageable with a definite program. Ten minutes may be adequate, when added to an existing group meeting, depending upon the number of prayer-request names you have. For a stand-alone prayer group, an hour, coupled with music, inspirational readings and silence is usually quite sufficient. Some groups are gifted with good singing voices, musical abilities and instruments, such as guitars, a piano, tambourines, finger cymbals, or drums, and can provide rousing or uplifting music as part of their prayer service.
Be creative: Pray for all countries, endangered species and for Mother Earth. Bring a world map or a globe and send healing energy to the parts of the Earth that have catastrophes such as wars, drought, floods, quakes, volcanic eruptions, civil war, revolutions, starvation, and/or illness.
Give thanks. Mention the grace and blessings that have already been provided by Heaven and our Creator.
Ask to be imbued with grace, virtues, Gifts of the Spirit, and character strengths and that harmony and cooperation be paramount among the group members.
Launching the Prayer Group or Prayer List
You can start with a small group of only two or three and can elaborate as you grow. Agree on the following types of house-keeping details and you will be able to help many people in need virtually immediately. A few simple decisions need to be made first though, such as where and when you will meet; whom to include or invite; what to name the group (e.g., Prayer Angels; Global Prayer Group; Grateful Hearts, etc.); what type of meeting format to use (i.e., whether to include singing and music, inspirational readings or scriptures, or just the prayer list). Ask for specific volunteers to commit to the duties and service opportunities (e.g., unlocking the building, setting up chairs, bringing flowers and candles – if desired for ambience, bringing or making song books; and bringing the names and photos). Duties can rotate in order to keep the energy flowing and to cross-train everyone in the various leadership opportunities. If you can't meet weekly, you can meet twice a month or monthly to start. The point is: just start! Your people are waiting and they need your loving, compassionate help.
Remind members that they can reinforce the group Prayer List by praying or meditating daily at home for those on the list, preferably at the same time daily. Be sure to reiterate continually that it is an honor to keep a prayer list and that God is the Doer. We are but the vessels of service. Thank the attendees for their loyalty and support and rejoice together when the miracle news is shared. When people you have prayed for must make their earthly transition out of the body, remember that so-called death is but a doorway and a return Home after another sojourn in Earth School - and that the departure is a continuation of existence and a graduation from meeting life's lessons.
Your group can examine various Prayer List formats and decide on one that suits the group, or create your own. Many saints and spiritual leaders have said that the efforts of prayer groups form an invisible canopy of protection over their town, city or area. The following sample of a Prayer List is but one of many but may provide some ideas as you decide on your purpose in starting a prayer group or list, and how comprehensive you wish it to become. As your group develops a momentum, you may wish to help others in your area to start other branches of your group or to launch their own unique effort.
Back to top